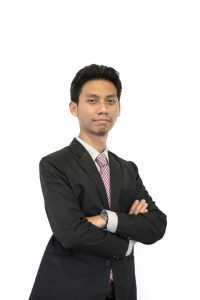 Aiman Fikri Borhan is Assistant Director, Sejahtera Centre for Sustainability and Humanity, IIUM. He is a graduate of Bachelor's Degree in Applied Language, English for Professional Communication from Universiti Teknologi Mara (UiTM).
A true believer of 'humaniversity' concept, Aiman spent his undergraduate years gaining as much skills and experience and not merely in the classroom or library. Passionate in making the dream of ensuring equal access to education for all come true, he volunteered as Tutor at Kelas Kaseh Anak Orang Asli Semenyih and procured a grant for educational programme for kids with Down Syndrome. His love for language and reading had also driven him to join Kelab PTAR UiTM which encourages student's attendance to the library .
Inspired by how Jurgen Klopp led and brought Liverpool to victory after years of sorrow, Aiman believes that a true leader could bring tremendous impact to the whole institution or organization. His leadership skill was clearly portrayed in his year as Student's Representative Council holding the portfolio of Campus and Alumni Relations, preceded by his commitment as Sekretariat Mahasiswa Fakulti.
The time he spent outside of classrooms built his interest in community development and volunteerism thus landing him on his first job after graduation as fundraiser with Omniraise. He spent a brief stint in the energy sector as the Programme Executive handling and maintaining policies, acts, and regulations at Malaysia Programme Office for Power Electricity Reform Corporation or MyPOWER Corp.
His interest and work focuses mainly on environmental sustainability, and currently trusted to oversee the development of IIUM Sustainability Policy and the activities of students' clubs under Sejahtera Centre for Sustainability and Humanity. An aspiring altruist, he aims to become the bridge that connects communities with the solutions to their problems because he believes in making the world a better and sustainable place to live, for those who care.
Email : aimanborhan@iium.edu.my
Phone : +60364215476