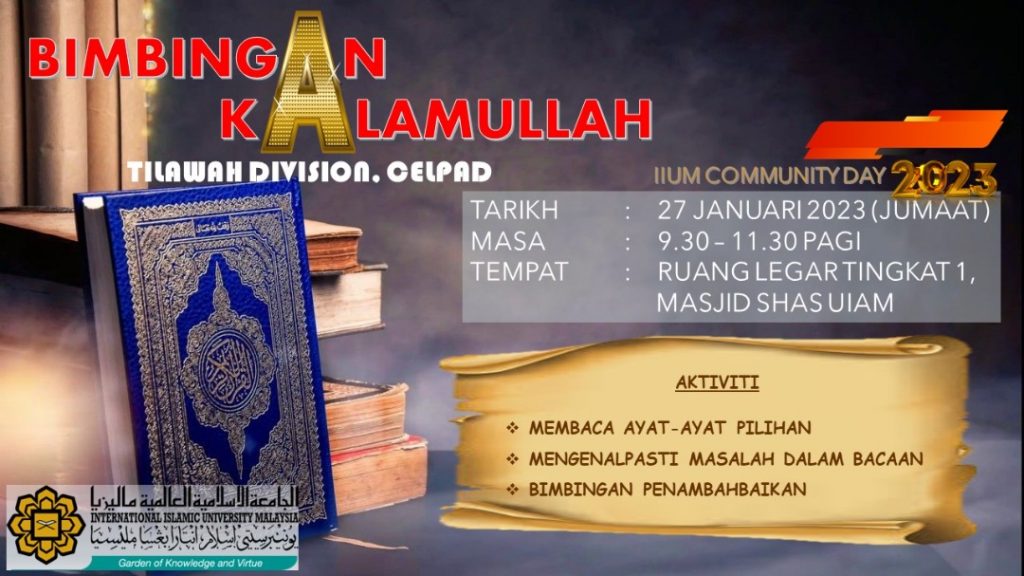 السلام عليكم ورحمة الله
Dear IIUM Community,
Tilawah Division, CELPAD will be having a one to one session called "BIMBINGAN KALAMULLAH" – in conjunction with IIUM Community Day Programme.
The purposes are to increase our knowledge of the Qur'an and Islam, to strengthen our recitation and to build the ukhuwwah among IIUM Community.
The details of the session are as follows:
Date/Day       : 27th  January 2023 / Friday
Time              : 9.30am – 11.30am.
Venue            :  FOYER, SHAS MOSQUE
All IIUM Staff and Students are invited to join the programme.
Thank you for your interest and participation.
Br. Abdul Khair bin Jalil, S.I.S
Head of Tilawah Division, CELPAD.