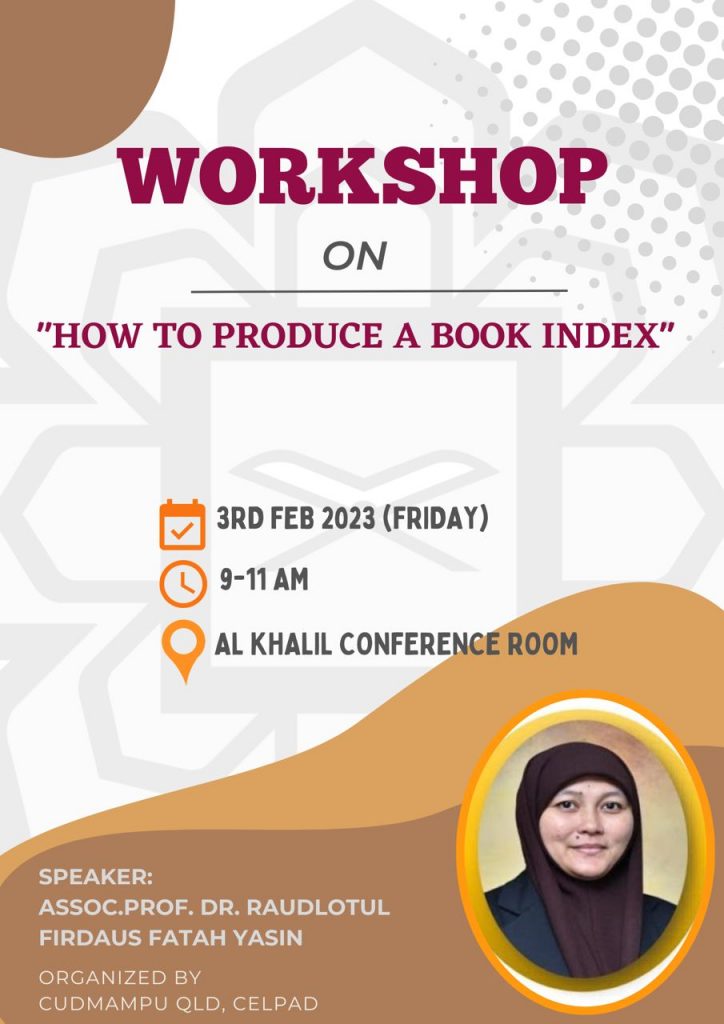 Assalamualaikum wbt
Dear Dr./Datin/Sir/Madam,
May this email reach you while you are in the best of health and Imaan.
You are cordially invited to the above-mentioned workshop which has been scheduled as per following details:
Topic : How to Produce a Book Index
Speaker : Assoc. Prof. Dr. Raudlotul Firdaus bt. Fatah Yasin
Date / Day : 3rd February 2023 / Friday
Time : 9:15 am – 12:00 pm
Venue : –
1. Al-Khalil Conference Room, CELPAD Gombak (Gombak staff are required to attend the workshop face-to-face)
2. Microsoft Teams (for Gambang staff only): http://bit.ly/3WILTiS
IMPORTANT NOTE: Kindly bring your laptop to the workshop.
Attached herewith is the You Tube video link and slides on "How to Prepare a Book Index" from Dr. Raudlotul Firdaus for your reference.
You Tube link: https://youtu.be/7HtuIYVMMd0