BAHASA MELAYU DIVISION

e-mail address: dbmcelpad@iium.edu.my/ Contact no.: 03-6421 4920
The Bahasa Melayu Division caters for both Malaysian and International students of IIUM. All students in IIUM are required to take Bahasa Melayu as prescribed in the course outlines for each Kulliyyah. Generally, the aims of the Bahasa Melayu courses are as follows:
To instill among students an awareness of the importance of Bahasa Melayu
To be able to use appropriate Bahasa Melayu as is officially spoken and written among the Malaysians.
To ensure students have the knowledge pertaining to the history and usage of Bahasa Melayu
Comparatively, the use of Bahasa Melayu for foreign students is relatively lower in level. Malaysians students, however, are required to master the appropriate language registers in spoken and written Bahasa Melayu in accordance with the various disciplines.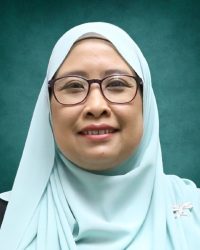 HEAD OF DIVISION
Nurma Abd. Karim
nurma@iium.edu.my

Coordinator MPT Unit
Mohd Fauzan Mat Jam Jam

Course Coordinator for General Purpose
Nik Noor Asiah Nik Mustafa

Course Coordinator for Specific Purpose
Siti Zafira Zainal Abidin