TILAWAH DIVISION

e-mail address: tilawahcelpad@iium.edu.my/ / Contact no.: 03-6421 4936
Tilawah Division which was formally known as Tilawah Unit was established in 1987 when the senate endorsed the proposal presented to start the unit within the Language Centre. The establishment of the division is in line with the Islamization of Knowledge as a mission and vision of the International Islamic University Malaysia.
The objectives of the Division are: 
To produce students who can recite the Holy Quran in a correct way based on the tajwid discipline. This is to ensure that students attain an acceptable reading standard as the recitation of the Holy Prophet PBUH transmitted by Hafs `An `Asim.
To produce students who can memorize surahs from Holy Al-Qurans for the daily ibadah which are needed for prayers or to become an imam in solat.
To produce graduates who are able to recite the Holy Quran correctly and smoothly based on the rules of tajwid.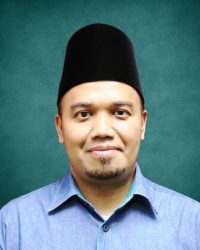 HEAD OF DIVISION
Abdul Khair Jalil
abdulkhair@iium.edu.my

Coordinator TEMU Unit
Nik Muhammad Nik Man
Course Coordinator TQ for Elementary Level
Siriaupa Salleh
Course Coordinator TQ for Intermediate Level
Muhammad Hariz Syazwan Mohd Ariffin
Course Coordinator TQ for Advanced Level
Ramlee Abdullah