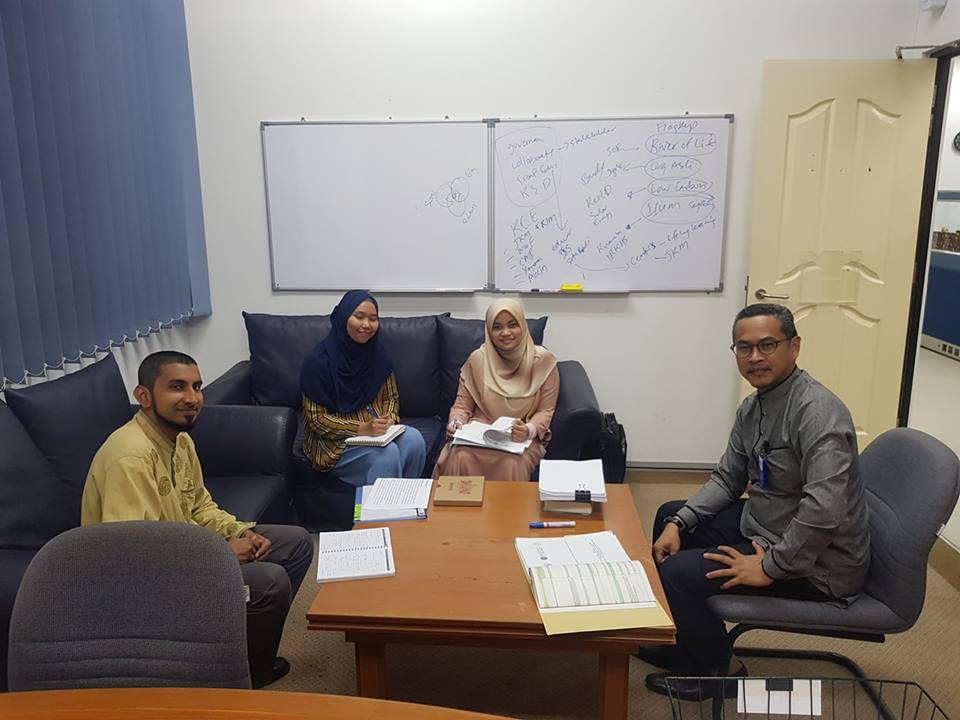 International Islamic University Malaysia (IIUM) has embarked on a journey of making change and creating impact for sustainability through its Whole Institution Transformation (WIT) with the strategic mission of humanising education through Sustainable Development Goals and Maqasid Shariah (Basic Human Needs of Existence) since 2018.
Institutional change for sustainability requires a well-designed and effectively coordinated initiative especially for a university with a 30 000 community.  With the determination to make a difference in the education process, after Covid-19 pandemic, the top management of the university decided to establish a new centre that will champion the transition and transformation process towards sustainable development and mainstream the agenda to the whole IIUM community – Sejahtera Centre for Sustainability and Humanity (SC4SH).
The Centre was established on 25th February 2019 and deliberately put under the purview of Office of Executive Director Development and Planning – a strategic position to influence change and making impact towards sustainability by integrating both physical and human development aspects of the university.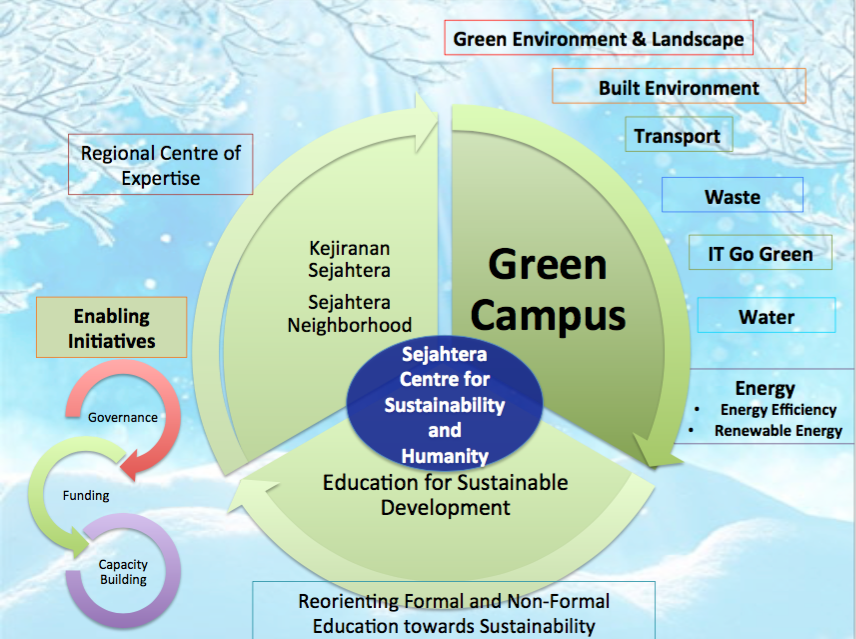 Sejahtera Centre for Sustainability and Humanity, as its name spelled out, has three major scopes which are Sejahtera, Sustainability and Humanity. These scopes are translated operationally into three main functions which are; Green or Sustainable Campus, Education for Sustainable Development and Sejahtera Neighbourhood as illustrated in the diagram above. 
Two years of its establishment, the university management has approved the advancement of Sejahtera Centre for Sustainability and Humanity to be more globally relevant, thus implying a bigger role of the centre in all three functions including Education for Sustainable Development (ESD).
Moving forward, the centre will become a Transdisciplinary Centre to offer various academically credited programmes on Sustainability and Sejahtera for global, national and IIUM's community enrolment. For this reason, the centre was endorsed as a Centre of Studies by the Board of Governance in their Meeting No 61 effective 1st September 2021.