Information about clubs under Community Engagement
International Islamic University Malaysia has a strong tradition of volunteerism serving the surrounding community. It is in line with the University's theme as the Garden of Knowledge and Virtue where knowledge is to be translated into actions for the benefits of mankind.
After being placed under Sejahtera Centre for Sustainability and Humanity, CENSERVE recently known as Community Engagement and Youth Empowerment(CE) was created as a platform for staff and students to plan activities for the community. Every year hundreds of students register as CENSERVE volunteers under various clubs and project teams. The staffs participate as club advisors, trainers and invited speakers during talks.
Thousands of school students, teenagers, orphans, villagers, the disables and Orang Asli have received benefits from CENSERVE projects.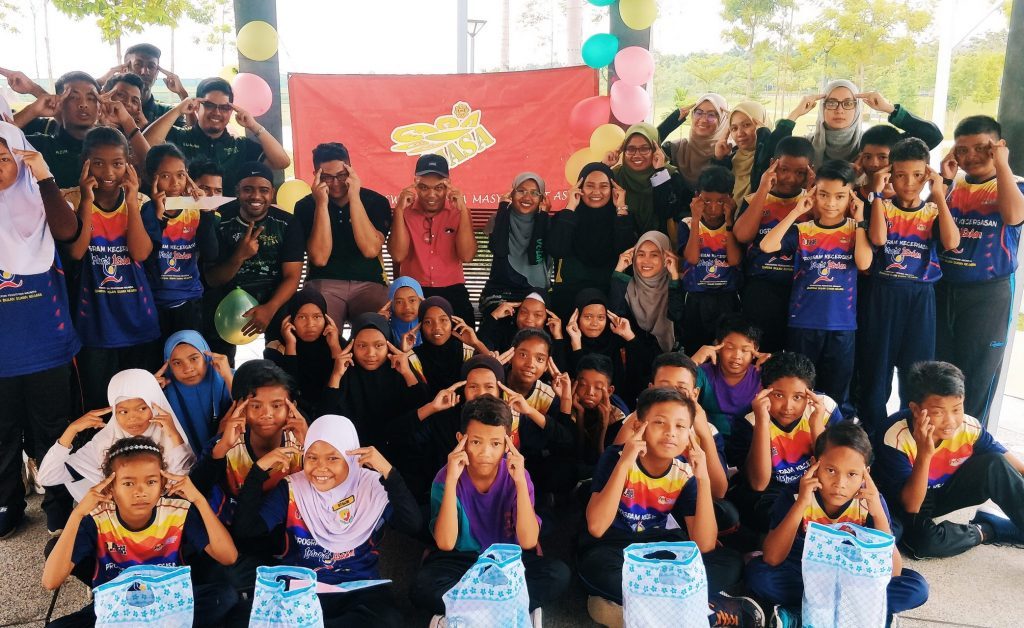 Peduli Asli project is the continuation of existing Outreach to Orang Asli done by students as club-based activities which has been running since 1999 at various villages around Selangor, Perak, Pahang and Kelantan. Currently there are 24 villages as foster villages of CENSERVE. The main objective of this project is to have mutual learning transfer between students and the Orang Asli Community.
The students learn positive values adopted by Orang Asli such family ties which is very strong among the Orang Asli community. Students also learn various skills from Orang Asli which are not taught in classes.