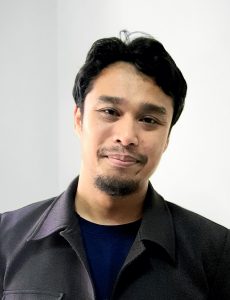 Yasir Mohd Mustafah is currently the Deputy Director, Sejahtera Centre for Sustainability and Humanity, International Islamic University Malaysia (SC4SH, IIUM). He is also serving as an Associate Professor at the Department of Mechatronics Engineering, Kulliyyah of Engineering and an active founding member of Centre of Unmanned Technology. Prior to joining SC4SH to lead the Education for Sustainable Development agenda, he served as the Deputy Director of Academic Management and Admission and Secretariat of the Senate of the University.
He holds a B.Eng. in Electronics Engineering from Southampton University, UK, and a PhD in Engineering from Queensland University, Australia. His research interests are primarily in Robotics and Artificial Intelligence but at the same time he is passionate about Sustainability, leading him to be one of the First Batch of the teaching team for a newly designed course; Sustainable Development: Issues, Principle and Practices on a voluntary basis. His research involves applying robotics and AI technology to help in sustainability efforts.
He has participated in numerous local and international workshops and conferences as presenter, discussant and exhibitor. He was appointed as Visiting Professor at Fakultas Teknik, Universitas Negeri Yogyakarta engaging in teaching and collaborative research on robotics. In research, he has collaborated with industries and agencies locally and internationally such as Royal Malaysian Police, Royal Malaysian Navy, Science and Technology Research Institute for Defence, Petroliam Nasional Berhad and many more.
He is also active in STEM education. He is the advisor for Petrosains and Majlis Amanah Rakyat (MARA) in STEM and Robotics Education. He has organized numerous local and international level STEM and Robotics competitions and events. In a project with MARA, he was consulted to set up laboratories and facilities and developed robotics curriculum for their schools. Recently, he was tasked to set up and coordinate the first Makerspace for the University under the grant from the Ministry of Higher Education and Ministry of International Trade and Industry. In all his endeavours in STEM, he always strives to incorporate the aspect of sustainability and humanity. 
Email  : yasir@iium.edu.my
Phone : +60364215414