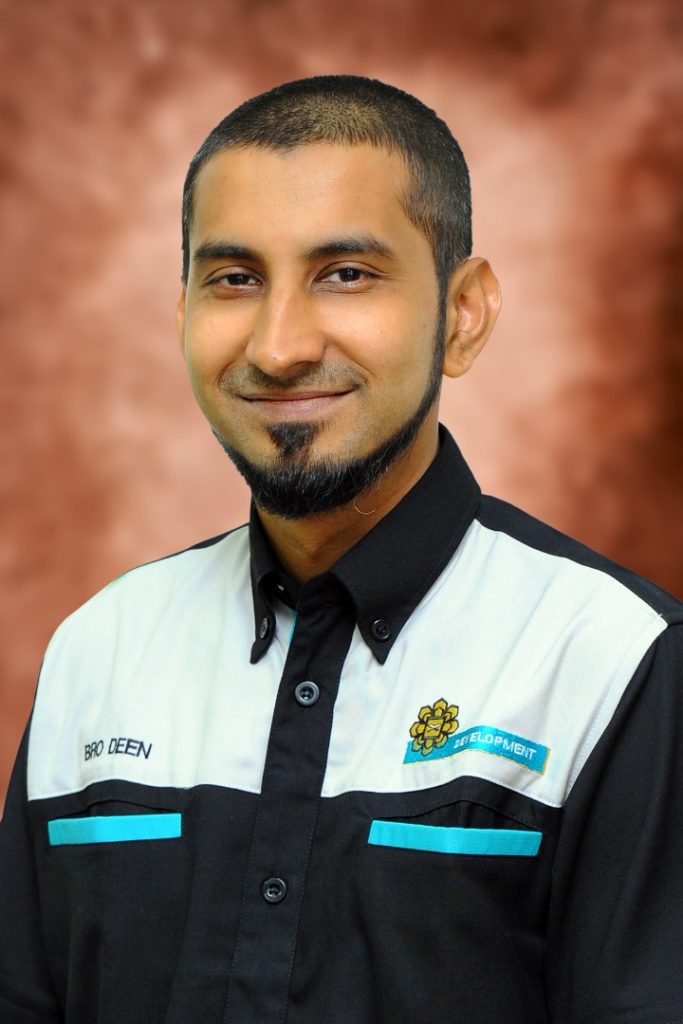 Muhaideen Abdul Kader Bin Mohamad Ikbal currently Senior Assistant Director, Sejahtera Centre for Sustainability and Humanity. 
He had been serving as Administrative Officer in International Islamic University
Malaysia for 10 years and previously attached to Centre for Islamisation and
Management Services Division.
Muhaideen or better known among the IIUM Community as Brodeen is a graduate of Political Science, Kulliyyah of Islamic Revealed Knowledge and Human Sciences, International Islamic University Malaysia. He is currently pursuing his Master in Education at the same university.
His current work focuses on Sejahtera Neighborhood specifically RCE Greater Gombak and administration of the centre.  Having been involved in serving the community since his studenthood, he portrays undying passion and dedication in humanity function of the centre, upholding the spirit of 'Mercy to All'.
Email : muhaideen@iium.edu.my
Phone: +60364215400