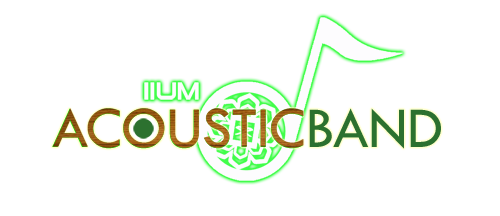 IIUM Acoustic Band was established in the year 2013. With a slogan, " Outburst the Soul, Uphold the Tradition", we promote traditional and modern contemporary music in the sense of Islamic values. Under CiTRA IIUM, Acoustic Band is one of the clubs which altogether upholds the name of IIUM in cultural moves. As we believe, through music, it is not the only da'wah that can be spread effectively in the most unique way but also proves the Alamiyyah; the university of Islam.
We were instructed by Cikgu Ku Zahir Ku Ahmad, who is an expert from Istana Budaya. Besides serving as the main musician in Istana Budaya, he is also responsible for arranging and composing musical repertoire for performances in Istana Budaya. This year 2019,
we are instructed by Cikgu Hamdan Adnan, also an expert from ASWARA (Akademi Seni Budaya Dan Warisan Bangsa). Under their guidance, IIUM Acoustic Band is able to perform for events inside and outside IIUM.
Our musician comprises talented IIUM students who love music and cultural activities. IIUM Acoustic Band endeavors to arrange composition while harnessing skills in performance. Whit this passion, the club hopes to mesmerize people and create inspiring innovative performances.

For the year 2022 – present, we are instructed by Cikgu Alfa Booty Kesuma.
ACHIEVEMENTS

1. CiTRA Budi Award (Trainer) – Budi Setahun Segunung Intan (2017)
2. CiTRA Budi Award (IAB Member) – Budi Setahun Segunung Intan (2017)
3. Collaboration with Monsters Among Us (MAU 2017)
4. IAB Member as CiTRA's Representative to Jamal Barzinji Project for International Collaboration to Advance Higher Education, USA
(2019)