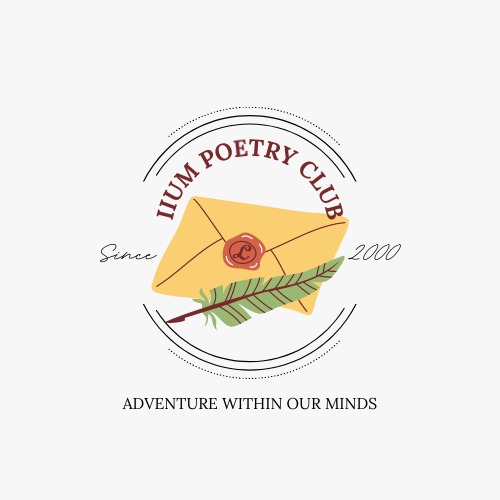 The Poetry Club was founded in 2000. Formerly known as Kelab Puisi IIUM, it inaugurated to preserve the Malay heritage of pantun. It started by sending students, active members of the club to competitions with other universities, theatres, open mics, and talks on puisi. Long after, due to the potential of the successors, the club was divided into factions. Each still holds a very distinct yet similar goal of the creative world. The Kelab Puisi was dissected into three which are; Pantun (now known as Kelab Persuratan Bahasa Malaysia), Poetry (the current name of the club), and MC where people who had interests in emceeing events would be able to join and practice.
The Poetry Club IIUM known today is a community of students that would advocate art showcases, putting on a diverse form of art despite gender, age, religion, and belief. This club is open to anyone who wants to join whether they have a strong interest in poetry or simply appreciate listening and discussing the creative world. This club has always believed that the appreciation of creative arts whether it was poetry, performances, paintings, and even talks of art is a noble path that deserves a tenet for it to be shared and encouraged.
The Poetry Club IIUM takes an oath to offer a welcoming and creative environment to the IIUM community, where future poets and writers are able to conduct or participate in theatre, poetry contests, and open mics.